Admiral Suriya Na Nagara – Chairman
Admiral Suriya Na Nagara retired from the Royal Thai Navy in September 2010. With in remarkable 35-years service, the admiral held many administrative positions in the Navy, including the director of underwater medicine division, chief of preventative medicine, director of Bangkok Naval Hospital and director of H.M. Queen Sirikit Hospital. In 2008, he was appointed as the Surgeon Admiral and was responsible for the construction of the $40 million treatment and OBD center, and the $14 million Underwater Medicine and Cardiac Center renovation.
Dr. Suriya also pioneers in many fields of medicine in Thailand. In 1990 He founded Aquafitness (www.aquafitness.co.th) which popularize wellness and rehabilitant aquatic program for pregnancy, infant and elderly. In 2000 he founded Badalveda Diving Medicine Network (www.badalveda.com) to provide Hyperbaric Oxygen Therapy service in many private hospitals in Thailand.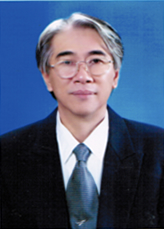 Mr. Pornthep Sribunreung – Director of community affair
Mr. Sribunreung lives in Krabi and continuously involves in many province development programs for the last 20 years. He was the co-founder of Krabi's Tourism Business Association, Krabi's hotel association and Krabi's Sailing association. He is well known in Krabi and is currently appointed as an advisor of Krabi Governor Office and Krabi Chamber of Commerce.
In addition to these he has been appointed as a member of many important public and private committees in Krabi Province including the Environment and Energy committee ,Krabi Province Strategic Planning Committee, Krabi Province Good Governance committee and Krabi Province Water Management Committee.
Mr. Simon J Arrol - Marina consultant
Mr. Arrol is a graduate of the University of Manchester Institute of Science and Technology and a Fellow of the Institution of Civil Engineers of Great Britain. The first 14 years of his career were in the international dredging and marine civil engineering works industry, much of the time with the Royal Bos Kalis Westminster Group, the world's largest dredging company.
In 1988 Arrol joined the world-renowned British firm of Camper & Nicholsons Marinas Ltd as Managing Director, responsible for their 6 marinas in the UK. He also expanded the company's role into international marina consultancy and management, and by 2004 he had undertaken assignments in 25 countries on 4 continents.
In 2005 Arrol co-founded Island Global Yachting Dubai LLC (part owned by the Dubai government), and became involved with the rapidly developing marina industry in the Gulf. Since 2007 Arrol has been in private practice, working on projects in the Caribbean, Europe, Middle East, India, and Asia-Pacific regions. www.arrol.com
Mr. Robert C Reynold – Property advisor
Mr. Reynolds is an economics graduate of Trinity College, Hartford, and holds a Masters in Business Administration from the University of Virginia. Following his retirement as Global Head of Sales & Trading (Asia) at Credit Swisse (Hong Kong) in 1998 he began to work full-time in Thailand.
Mr. Reynolds holds a number of positions in the Krabi area including managing director of Lai Thai Resort (1996 - date), managing director of Krabi Consultants Ltd (2002- date), managing director of Krabi Association of Resort Owners Ltd (2004 - date), and director of the Sriphong Phukaoluan Foundation (2005 - date). Since 2000 he has also been a regular columnist for the Phuket Gazette newspaper.
Mr. Sanchai Tanthavanit – Project manager
Mr. Sanchai receives bachelor degree of Fishenery from Kasetsart University and Master of Political Science from National Institution of Development Administration (NIDA). In 1977, the fishernery biologist joins the Thai Fishenery Department before advancing to held many administrative positions, includes Chief of Phuket Aquaculture technique unit, Director of Andaman Marine Shrimp Research Development center and Director of Phuket Coastal Aquaculture Development Center.
In 2004, he directs the Coastal Hibitats and Resources Management Project (CHARM), a joint-research between Thailand and the European Union to study prospect of marina development in Krabi province. In 2008, Mr. Sanchai is commissioned as Senior Advisor of International Fisheneries before his retirement after 34 years dedication to Thai Fishenery Department.
Mr. Matthew P. Na Nagara – Marketing manager
Matthew received Bachelor of Science in Asian Studies from University of Utah. The undergraduate then returned to Thailand to assist his father's businesses by undertaking the Gangadhara Co. Ltd. project coordinator role and Port Takola's marketing manager position.
In November 2010, Matthew took leave of absence to serve in Royal Thai Navy for 6 months period, under the Thai Military draft law. The private was posted at the Hydrographic Department until April 2011. After his military duty, he joined Simpson Marine Thailand as a broker to acquire more knowledge and experience in the yachting industry.